It's official. The Philippines has been on lockdown for four long months (we've officially got the longest and strictest lockdown in the world, and it's not working). People have had to make all sorts of wild adjustments, not just to comply with state-mandated restrictions, but also to look out for ourselves and each other. Because God knows the government isn't going to do it.
I'm one of the lucky people whose workplace immediately instated a work-from-home policy, and I do recognize my immense privilege at having stable income during these terrifying times. However, things have been difficult. Adjusting to not having your work present in the place where you're supposed to rest and relax, not to mention worrying about your health and the uncertainty of how our respective governments will handle COVID (unless you're from like, New Zealand or South Korea or Vietnam or Taiwan or one of those countries whose governments don't have their heads in of their asses) isn't exactly a walk in the park.
Mostly, I've had difficulty dividing the line between my work and my blogging and booktubing. I've always had a clear demarcation line between work and fun. When I go to my office, obviously, I'm there to work. And when I go home, I'm there to read, blog, film videos, work on my WIP, take Instagram photos, and just generally be away from the daily grind. Having all of that in one place – my home – hasn't been exactly easy. But I like to think that I've found a good way of balancing both working from home and creating content!
Make a schedule and stick to it.
The company I work for requires us to "clock in" at 8am, but except for meetings or trainings (conducted online, of course) we're generally allowed to work at our own pace, as long as the deliverables get finished when they're due. Other companies require their employees to be "available" from 8am to 5pm, while other companies are more lenient and will allow you to work at whatever time you wish as long as you put in 8 hours a day.
Whatever schedule you're working with, it's important to stick to that schedule. Repeat after me, everybody: overtime is the tool of the devil. I have a rule that I stick to no matter what come hell or high water: once it's 5pm, my work laptop is shut off, my work phone is put away, and nobody from the office can contact me until 8am the next work day.
Whatever free time you have from your job, whether it's the weekends, days off, or after working hours – I cannot stress enough the importance of protecting that. This is the key to making sure you have enough time and energy to do the things you love. I learned this the difficult way last year when I was put on a project that had me staying at the office until 2 or 3 in the freaking morning. Never again, y'all. Especially not now that there are weeks where I'm working from home. Barring emergencies where literally no one else can handle the situation, nobody from work is talking to me after 5pm or on my days off. And I mean nobody.
But not only do I schedule my working hours. I also schedule the time when I'm supposed to be blogging. I'm a huge believer in scheduling blogging and other content creation, to be honest. Obviously, my blogging time takes place on the weekends and after I clock out from work, and I maintain that schedule religiously (excepting times when I'm sick or otherwise need to take a break, of course – which brings me to my next tip).
Allow yourself reading and down time.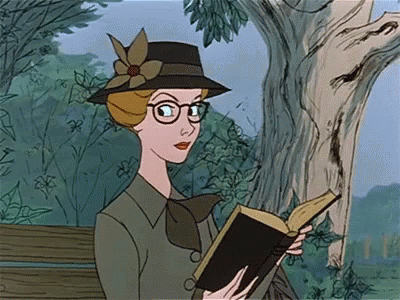 Scheduling these two things is just as important as sticking to your work and blogging schedule. You have to allow yourself time to read – otherwise, we wouldn't have anything to talk about on our blogs, right? I know we're all way too guilty of browsing the bird app from hell instead of reading, so make things a bit less difficult for yourself by scheduling time for yourself to actually sit down and read.
I normally schedule my reading time for an hour or two when I first wake up (mostly because I'm trying to get rid of the habit of scrolling through social media first thing in the morning). I also make sure to read for at least an hour before I go to bed. I just like the idea of my day being bracketed by reading a book! Also, I usually read books on my phone during my commute to and from work, but that very much depends on whether or not I'm particularly susceptible to motion sickness on that day.
Scheduling down time is just as important. You need to occasionally be able to walk away from the bookish things in your life. Do something else like watch a TV show, cook a meal, or – most importantly – sleep. I sometimes take a complete "day off" where I don't do anything bookish at all. I usually binge Criminal Minds, RuPaul's Drag Race, or One Day at a Time, or sometimes I'm just like, "Fuck it," and I just spend the whole day drifting in and out of sleep.
Take breaks.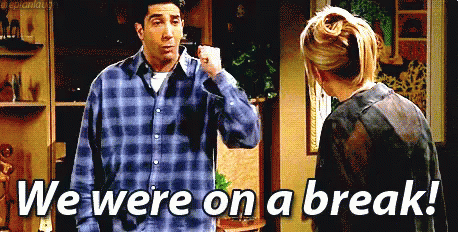 Whether you're working or blogging, it's super important to take breaks. Whether it's a five-minute nap, a quick stretch, a walk around the room, or a quick lie-down, you've got to make time to get away from your desk and give your eyes, back, and butt a break. The 20-20-20 rule is a good one to follow, and I also really like using the Pomodoro Technique (here is a nifty little timer you can use if the Pomodoro sounds up your alley).
Whatever method you find that you think is effective, stick to it! It's good for our brains to step away from work for a bit.
Delineate your space.
As someone who lives in a studio apartment, believe me when I say that I get how difficult it can be to mark off a working space separate from your sleeping, eating, etc. space. But something as simple as sitting somewhere else can do wonders for your state of mind. My apartment has a square table off to one side and that's where my boyfriend and I work during the day. On the opposite side of the apartment I have a smaller table which is where I write my blog posts or work on my WIP. Meanwhile, my boyfriend has one of those laptop stands that you use when you're on your laptop while in bed, and that's where he plays his videogames or watches Netflix.
Separate your productivity tools.
This might be just a very me Type A sort of thing, but I find it really helpful to separate my productivity tools like planners, calendars, and Excel sheets. I only have the one planner, but items meant for work are in a different color from items meant for blogging. I also have two separate Google calendars for work deadlines and posts or videos going live. And I have different Excel trackers for my work deliverables as well as separate Excel trackers for every project I undertake (my co-hosts for Wikathon know this well, lmao).
Now, you don't have to do the whole shebang and have separate trackers for every last little thing you've got on your plate, but it really helps to not have your work life and your blogging items muddled up together. It makes it easier for you to follow what you've accomplished and what you still need to do, whether its for work or blogging.
Forgive yourself.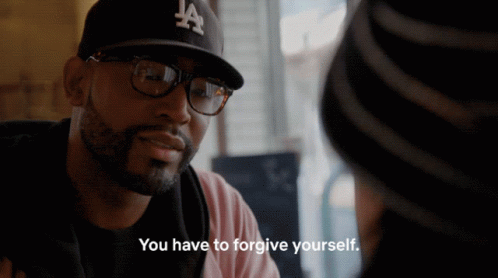 This really is one of the most important tips I can give for balancing blogging and working from home. If you miss a blogging deadline or have to step away from your bookish presence online for a bit to catch up on work stuff, or if you just need to take a break and not do anything bookish for a while, it's totally okay. Let go of the urge to be constantly producing content all the time and listen to your body, your mind, and your heart. If you need to rest, rest. If you need to go on hiatus, go on hiatus. Be gentle with yourself, the same way you'd be gentle with your blogger friends who are burned out!
HYDRATE.
Pretty self-explanatory, but it's amazing how much people forget to drink water.
Let's chat!
☕ What do you think? Are these tips helpful?
☕. How have you been handling working from home?
☕. What are some of your tips for balancing working from home and blogging?
And don't forget, if you like my content, consider buying me a coffee, donating to my PayPal, or using my Amazon affiliate links at no additional cost to you!
Also, don't forget to check out this carrd for information on various causes like #BlackLivesMatter, #JunkTerrorLawNow, and #FreePalestine.