It's been ages since I last posted a TBR! Wow – my blogging life really has fallen by the wayside, huh? 😅
Now I know a ton of you are actually mood readers, and there's absolutely nothing wrong with that! But having a monthly TBR helps me add some structure to my reading and blogging life, and we all know that lately I'm all about having structure.
So what am I planning to read for the first month of 2019?
Books I Have
☕ The Weight of Our Sky – Hanna Alkaf
Do you know how long I've been searching for historical fiction that isn't white AF? Way too long! Hanna Alkaf delivers with this young adult novel about the race riots of 1969 in Kuala Lumpur, Malaysi, centered around the experiences of Melati, a sixteen-year-old music-loving high school student with OCD. So not only does this promise a look into a historical event outside of the Western sphere, it's also got mental illness representation. Thank you Hanna and Vicky @ Vicky Who Reads for the ARC!
☕ Ignite the Stars – Maura Milan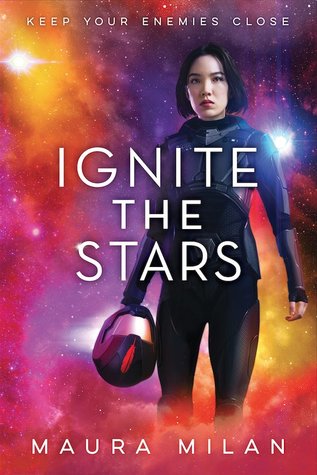 I've been itching to add more sci-fi to my repertoire for the longest time, and I've similarly been itching to read this debut about an intergalactic girl pirate thwarting the imperialistic Olympus Commonwealth also for the longest time. When I hosted #EverlastingNoraPH (go on Twitter and check the hashtag to see all the participants' reviews!), Marie Cruz sent me a box of goodies (😍) which included a signed copy of Ignite the Stars! So this'll definitely be on my reading list for January!
☕ For a Muse of Fire – Heidi Heilig
Ugh, I am a terrible, terrible person. JM @ Book Freak Revelations and Bianca @ The Ultimate Fangirl sent me this ARC ages ago, and I'm only getting around to reading it now. I've been eyeing Heidi's novel about a puppeteer with the mysterious ability to see and control spirits since it came out last September (I even mentioned it in my list of 2018 anticipated reads!). Inspired by Asian cultures and French colonialism, this book is sure to pack one hell of a punch.
☕ A Conspiracy of Stars – Olivia A. Cole
Again, padding my Goodreads with more sci-fi books! I'm pretty excited about this one, because it talks about the themes of colonialism and imperialism from the perspective of a child of the colonizer learning that what her people are doing is wrong. Octavia has wanted to be a scientist like her father all her life, but her life is changed when she discovers her father and the Council that governs N'Terra are hiding secrets, and the fragile peace between them and the locals of the planet they now live on may turn into all-out war.

Books I'm Going to Buy
☕ The Wicked King – Holly Black
I'm gonna be honest. While I enjoyed The Cruel Prince, I have a ton of reservations about the resulting ship of Jude and Cardan that I hope will be resolved in The Wicked King. My hopes are not high, but I'm curious enough to go ahead and buy the book anyway.
☕ Kingdom of Copper – S.A. Chakraborty
I HAVE LITERALLY BEEN WAITING FOR THIS FOR FOREVER. I took my sweet time reading City of Brass and I am so glad I did because reading it slowly allowed me to truly appreciate every facet of the story, not to mention the stunning world-building. The e-book is a little more expensive on Amazon than I'm normally willing to pay for a book, but it's worth it! City of Brass ended on a bit of a cliffhanger, and I'm so excited to see where it goes.

Books Headed My Way
☕ The Gilded Wolves – Roshani Chokshi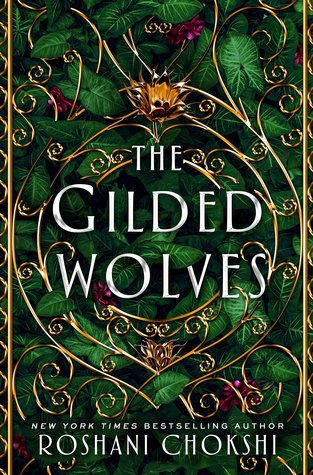 This book has been all over my Twitter feed! I don't need to tell you why I'm excited for this exciting mix of urban fantasy and historical novel! And big, big thanks to Shealea @ That Bookshelf Bitch for letting me borrow her ARC!
P.S. – Help Shealea get to her goal of presenting her research in paper in Kuala Lumpur! Check out the details below:
✨ Update ✨

We've raised $208 out of the $530 needed!

That's almost halfway. I'm overwhelmed by all your support & generosity. 😭💕

For donations:
✨ ko-fi: https://t.co/cb3j7Pp0iQ
✨ PayPal: https://t.co/jF9nKa6qHr
✨ DM me for BDO. 😊

RTs are helpful too! #ShowUpForWishes

— SheaIea 🌻 [see pinned tweet] (@bookshelfbitch) January 5, 2019
And that's what I'm reading for January 2019! Now let me hear from you guys?
☕ Do you post TBR lists? Link me your posts!
☕ What are you reading this month?
☕ Are any of my books to be read in January on your reading list too?