Guess who's back, bitches!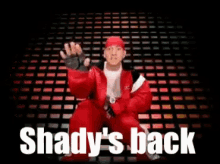 Back in October, I said I'd be going on hiatus – and I'm happy to report that I'm back and raring to go! I have a more organized system in place now (thank you to Kaleena, Marie, and Shealea for their super informative blog posts and sample spreadsheets!) which will help me keep on top of blogging despite my full-time job and school load. I have a ton of new stuff lined up to make up for two months, so basicallt  I'm so excited to get started with this new endeavor: The Backwards Bookshelf 2.0!
To new followers, welcome. To old followers, welcome back. Let's get on with the show!
☕ So, what's new? ☕



As you can see, I've reworked The Backwards Bookshelf a little bit. Its tagline is now, "Give me diverse lit, or give me death." Which is a good hill to die on, methinks. DIVERSE LIT IS IMPORTANT AND NECESSARY AND YOU CAN CHOKE ON THAT.
I will also be focusing on taking nice photos of and otherwise hyping e-books, in an effort to normalize the use of e-readers in the bookish community. While I love a good aesthetic bookstagram post, I think we as a community need to realize that not everyone has access to these beautiful hardback and Instagram props.  I am also actively going to avoid purchasing hardbacks and/or paperbacks. Not that buying hardbacks and paperbacks is bad, mind you! I'd just like to contribute in my own little way to the notion that every kind of reading, whether it's a hardback, a paperback, an e-book, or an audiobook, is worth doing, worth recording, and worth viewing. We need to stop prioritizing pretty hardbacks, beautiful white bookshelves, fairy light backgrounds, etc. and start giving more love to book bloggers who can't afford or access these things.
I'm also planning a different format for my book reviews. Looking back at my previous posts, I realize that a lot of my reviews weren't too informative and were either embarrassingly gushy or outright hateful. I want to make my book reviews more thought-provoking and in-depth, and I hope I'll be able to achieve that with the new format I have planned.
Also, I will be a lot more stringent in the placing of trigger warnings. I recently realized that none of my book reviews contained trigger warnings, with the exception of The Poppy War. And while The Poppy War was about warfare and therefore contained commonly triggering themes and topics, other books may contain the same no matter how harmless they seem. So from now on, all of my book reviews will contain the appropriate common trigger warnings, and I urge all my fellow book bloggers to do the same.
☕ What's next? ☕



I have several upcoming projects for this blog that I'm super excited about – the first of which is my very first ever blog tour, #EverlastingNoraPH! Stick around for the tour's launch post, which will go live some time during the day. Then proceed to the blogs of my tour participants and check out their reviews on Marie Cruz's excellent debut, Everlasting Nora! (Speaking of which, if you weren't able to join the tour, you can click here to purchase her book on Book Depository!)
I'll also be doing a lot more discussion posts. If you follow me on Twitter, then you probably know that I have a lot to say about – well, everything, really. In order to provide more in-depth explanations of my opinions on the shenanigans going on in the bookish community, I want to devote a bigger portion of my time and energy to these discussion posts. As always, comments and rebuttals are welcome in the comments section – just keep it civil.
Another thing that I'm doing is that I've restarted my witchcraft practice. I let it fall by the wayside because life got in the way but some recent upheavals in my life taught me that my spirituality is something I should focus on more, and not less, especially in times of trouble. So while my Twitter and Instagram accounts are still going to be primarily about bookish things and Philippine politics, I will occasionally talk about my practice, particularly candle magic, crystals, sacred smoke/smudging, and tarot. If this is something that makes you feel uncomfortable, please, feel free to unfollow me. My space is mine alone, but I recognize not everyone will feel similarly and won't bear you any ill will if you decide my beliefs and yours are incompatible.

Can't wait to read more?
Stick around! There are more things to come from The Backwards Bookshelf! I can't wait to reconnect with all of you.