Guess who's back, bitches!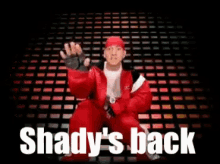 Back in October, I said I'd be going on hiatus – and I'm happy to report that I'm back and raring to go! I have a more organized system in place now (thank you to Kaleena, Marie, and Shealea for their super informative blog posts and sample spreadsheets!) which will help me keep on top of blogging despite my full-time job and school load. I have a ton of new stuff lined up to make up for two months, so basicallt  I'm so excited to get started with this new endeavor: The Backwards Bookshelf 2.0!
To new followers, welcome. To old followers, welcome back. Let's get on with the show!