Title: Heart of Mist
Author: Helen Scheurer
Age Range: New Adult
Genre: Fantasy, High Fantasy

Rating: 5/5
Summary:
In a realm where toxic mist sweeps the lands and magic is forbidden, all Bleak wants is a cure for her power.
Still grieving the death of her guardian and dangerously self-medicating with alcohol, Bleak is snatched from her home by the Commander of the King's Army, and summoned to the capital.
But the king isn't the only one interested in Bleak's powers. The leader of an infamous society of warriors, the Valia Kindred, lays claim to her as well, and Bleak finds herself in the middle of a much bigger battle than she anticipated.
Content Warnings: Violence, substance abuse
Have you ever read a book that made your heart pound so hard and stressed you out so much with how fast-paced it was that you had to stop and put it down for a little while? Maybe read something a little less harrowing? That's Heart of Mist for me.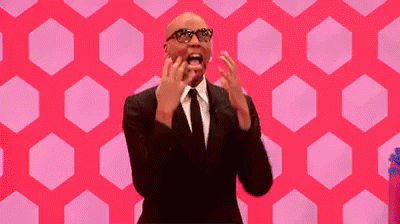 Don't misunderstand me – I don't mean this in a bad way. Quite the opposite, in fact. Heart of Mist was a showstopper and a half, one that I thoroughly enjoyed. It had everything that I think a fantasy needs in order to be a good read, and then some.
A little background: I didn't actually know what The Oremere Chronicles were until I was about four or so months into my book blogging journey and got this series recced to hell and back by Shealea @ That Bookshelf Bitch (and if there's one thing you should know about me, it's that Shealea is my lord and shepherd, I shall not want…for good books). See, Shealea had hosted a blog tour for Heart of Mist back in 2017, and it was pretty darn successful. So, naturally, the author, Helen, decided to tap Shealea to host the blog tour for the next book, Reign of Mist.
Despite not having read Heart of Mist, I decided to sign up for Reign – mostly because Shealea couldn't stop raving about the series and I absolutely and implicitly trust her judgment and taste. I was wondering if I'd have to buy Heart in order to understand Reign, but then, wonder of wonders, turns out that the book tour includes copies of Heart for those who haven't read it. Yas, kween!
Heart of Mist opens by introducing us to Bleak, an orphaned girl with the ability to hear other people's thoughts. She searches far and wide for a "cure", while also drinking copious amounts of alcohol in order to numb the noise. Unbeknownst to her, she and her kind, the magic-wielding Ashai, are wanted by a far-off enemy. As far as Bleak is concerned, she's a nobody who can't even remember her parents or where she came from – so what on earth do kings and queens want with her? Little does she know that the past she cannot remember is the key to unraveling a conspiracy that will soon engulf all the known continents.
First of all, I couldn't believe my eyes when I learned that this was Helen's debut novel. It was so well-written! You rarely meet authors who knock it out of the park on their first try, Not even Leigh Bardugo – and y'all know I worship at the Church of the Grisha – had a debut that was instantly amazing. Let me tell you, I ain't exaggerating when I say that Heart of Mist hits all of my sweet spots!
This is high fantasy on a whole new absolutely unique level. Are you starved for European-esque fantasy that doesn't recycle the same old trite concepts that have used since pre World War II? Give this a try. It's got magic. It's got evil monarchs and the plucky orphans that rise up to fight them. It's got horses and royal guards and ass-kicking and women warriors. This is a trilogy that is not to be missed by anybody who calls themselves a fantasy fan! The plot is so unique, and carried out so well – and, best of all, not interrupted by pointless romance! (Which isn't to say that there isn't romance in this novel, but it's not forced or integral to the plot, not to mention it's the f/f fantasy romance we all deserve.)
The pacing was also excellent. Too often my number one complaint about fantasy novels is that they were too slow. Not so for Heart of Mist. The novel starts out on action-packed note, and keeps going that way until the very end – but it also takes breaks for both character- and world-building, which are done so subtly and so carefully that it doesn't feel like an info dump at all.
And the characters? Holy god, the characters. Every single one of the main cast from Heart of Mist is is so unbelievably well-written. Bleak especially is highly relatable and sympathetic. My fellow book blogger Zia wrote a really well thought out piece on writing relatable characters  which was centered around Bleak, and honestly, everything I want to say about how much I loved Bleak and could really feel for her is said in that post. Bleak is unlikeable. She makes shitty decisions that have long-lasting repercussions for the people around her. (Hygiene-wise, she's also pretty gross.) But it's precisely because of these flaws that you relate to Bleak as a character. She's human, she makes mistakes with dire consequences, and she tries her best to survive whatever life throws her way. In the end, isn't that what we're all trying to do?
Aside from Bleak, I'd have to say that I also thoroughly enjoyed Henri and the Valia kindred. An Amazon-like race of warrior women that live in the forests of the continent of Ellest, the Valia are known as fierce fighters, not to mention some of them are Ashai themselves. It is with to the Valia that Bleak escapes when unscrupulous kings who want to use Bleak's power for their own purposes, and it's the Valian queen who teaches Bleak how to control that said power. Basically, the Valia are several different type of badass. Check this out:
So basically I was like: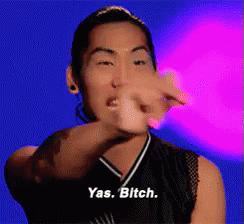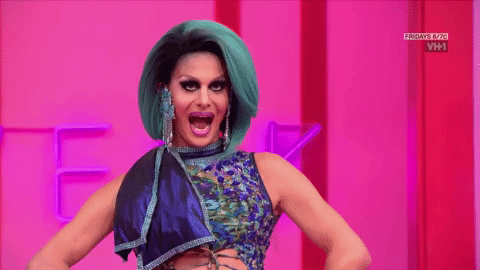 Get Heart of Mist here, and stick around for my review of Reign of Mist, coming soon!